Editor's note: If you need to sell your cpus, submit a quote and we'll get you a purchase offer within 1 business day.
*Here at exIT, we have no vested interest in which data center processors you buy. As a result, this article is completely impartial.
In this article we'll review recent developments in data center CPU tech, resources to help guide buying decisions, and appealing contenders for the most common CPU use cases.
Current Leaders and Underdogs of Data Center Processors
Below is a graphical representation of one of the most recent benchmarking tests run on current-gen processors. While the Intel Xeon and AMD Epyc results are within the realm of expectation, the new Ampere ARM contender and Apple's new chip are certainly standouts.
Intel and AMD – Still Neck and Neck
This should come as no surprise to anyone who has been following the data center CPU sphere for a while, but AMD and Intel continue to trade wins with each successive generation. In some use cases, AMD comes out ahead, while Intel wins in others.
For example, a general benchmark, the high-performance conjugate gradients (HPCG) benchmark, shows AMD with a modest lead.
However, a molecular modeling benchmark of a light-sensitive receptor protein shows Intel comfortably in the lead.
In some cases, per core licensing, costs can be a deterrent for AMD CPU adoption. In other cases, sometimes the comparison is between a single-socket AMD CPU vs a dual-socket Intel CPU where per core licensing costs aren't substantially different in any case.
Otherwise, if the environment is not Windows or equivalent where per-core licensing is not an issue, the barrier isn't relevant.
Another issue though is live migration between Intel and AMD clusters.
For many organizations, it's cost prohibitive to buy a substantial chunk of hardware to switch all at once.
However, live migration difficulties are not an AMD problem at their core (no pun intended), they're a software problem. The same issue could arise between Intel generations.
Ampere: ARM Data Center Processors
Even if Ampere's new Altra chips are promising, even AMD had a long road to gain data center industry buy-in.
They're an unknown entity in terms of longevity within the data center. The industry doesn't know how reliable they are. It's not certain how they'll fit into the data center ecosystem. The roadmap and their scalability aren't established either.
With that said, with an up and coming company that has no market share, any new deal is a boon.
Small inroads as forward thinkers adopt their hardware slowly may be enough to help them continue improving,
And Ampere will need to improve significantly, because the technology's performance and sentiment for ARM architectures are the only two major points of appeal for the hardware.
If the TCO and performance improvements are astounding, it could make enough of a difference for companies to disregard vendor support or consider switching environments.
Apple
Apple's only really taken one step into the data center CPU industry, but what a step it was. In terms of single-threaded performance, their M1 ARM chip is confidently challenging the performance of any x86 CPU.
Single-thread performance is an especially meaningful battlefield to win for a few reasons. For one, single-thread performance was handily the territory of the x86 CPU.
Multi-threaded workloads are also increasingly becoming the purview of multi-purpose GPUs or specialized AI accelerator chips.
Further, with how developers are working now, the landscape has shifted towards more single-threaded workloads. Backends are made using containers or micro-services to be stateless, more horizontally-scalable, and non-blocking, E.G. react.js or node.js.
Enterprises won't necessarily have a great deal of motivation to adopt ARM as their data center CPUs, but developers working with ARM Apple computers will be clamoring for ARM servers to work with before long.
Nvidia
It's hard to predict what Nvidia will do now that it's acquired ARM.
ARM's business was in licensing, not manufacturing. Nvidia claims that they will honor the business's prior operations and relationships. In any case, their acquisition will help them make more strides into IoT, edge computing, and other areas previously the purview of Intel and AMD.
ARM's previous licensing agreements with Apple, Samsung, Intel, etc may change how these corporations source their chip designs.
Resources For Current Data Center Processor Information
Openbenchmarking.org
Openbenchmarking is an invaluable resource for evaluating data center CPU performance.
Whether you want to run simple performance checks like video encoding or linux compilation, machine learning via a chess engine, or HPC via massively parallel molecular simulations, the site has a test you can run.
There are new benchmarks being created all the time, and a good way to keep an ear to the ground on CPU hardware is to check the "latest results" pages for any posted results from data center or enterprise benchmarks.
Anandtech
If you're looking for details, Dr. Ian Cutress over at Anandtech does great work covering the CPU industry. In CPU comparison articles, they review hardware specifications, prices, release dates, and other typical information you would expect.
Additionally, they will do pieces investigating the performance of one or several processors according to various benchmarks.
While the focus is not traditionally on enterprise or data center chips, there are many analyses of workstation CPUs and ECC chips in general.
They also cover industry events like announcements from the big CPU companies.
Spec.org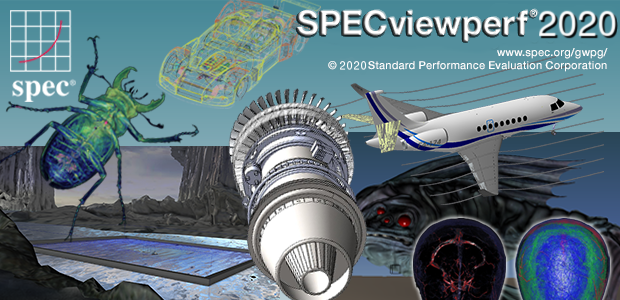 The typical CPU benchmarking sites unfortunately cater to gaming PCs, not servers or workstations. Spec.org on the other hand posts submissions from enterprises of their self-reported benchmarking data.
There are a number of algorithms used, and the benchmarks are taken from a wide variety of hardware environments. If you need specific data, you can filter by many fields, such as vendor, system, OS, CPU, parallelization, etc.
You can also use a configurable query form that has many more fields and lets you customize displays.
If you prefer to work with the data in a raw format, you can also export it easily.
Phoronix.com
Phoronix reviews a wide range of hardware, but they're particularly focused on the Linux environment. Naturally, this means they have a helpful focus on enterprise hardware, and frequently release benchmarks and news of data center processors.
They also cover news of recent developments in the open-source industry like patches and OS updates.
As stated in the introduction, if you need to sell data center hardware, simply get in contact below.
Have something to add? Let us know your thoughts in the comments below!